Odhner Holographics was founded in 1981 by Jefferson Odhner to make custom holograms.  Since then, the company has expanded into solving any technical problem that involves the interaction of light and matter.  There are a number of highly skilled engineers working for the company on a part time basis including, electrical, mechanical, software engineers.  Odhner Holographics teams with other companies to jointly make products such as Rayvel Holographics.
The primary product is the Stabilock II Fringe Stabilizer that enables holographers to make brighter holograms by locking the fringes during exposure.
Jefferson E. Odhner Bibliography: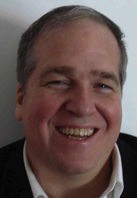 Jeff Odhner graduated from Ohio State University with a BSEE and the University of Central Florida with an MSEE.  He has over 25 years experience in the design and building of electro-optical systems with a career that centered on laser, sensor, and night vision systems.  He founded Odhner Holographics in 1983 and continued to operate it part time until 2012 at which time it became a full time business.  His career started at a small laser measurement company in Columbus, Ohio.  From there he went to Martin Marietta (Lockheed Martin), Westinghouse Electro-Optics (Northrop Grumman) and Sanders Corporation (BAE Systems) designing, building and testing a wide variety of laser and electro-optic sensor systems from UV to the far-IR.  At Corning Intellisense, a MEMS company concentrating on telecommunications, he designed and built test stations for evaluating micro-mirror arrays and other MEMS based products.  As a senior principal electro-optics systems engineer in the Advanced Technology Group at BAE Systems in Merrimack, New Hampshire, he built and field tested a flash LIDAR with 3 other engineers, worked on satellite communication systems, and fiber pumped IR lasers.  His last employer was Optics 1 where he brought in contract money to support his invention of a long range gunfire ID and position sensor.  One of his more notable accomplishments is that Mr. Odhner is the father of two lovely and talented children.